On this list, Pulse examines why the list is the best yet and why it's still not perfect. Wizkid, Naira Marley, Rexxie and Tiwa Savage are at the centre of this discussion.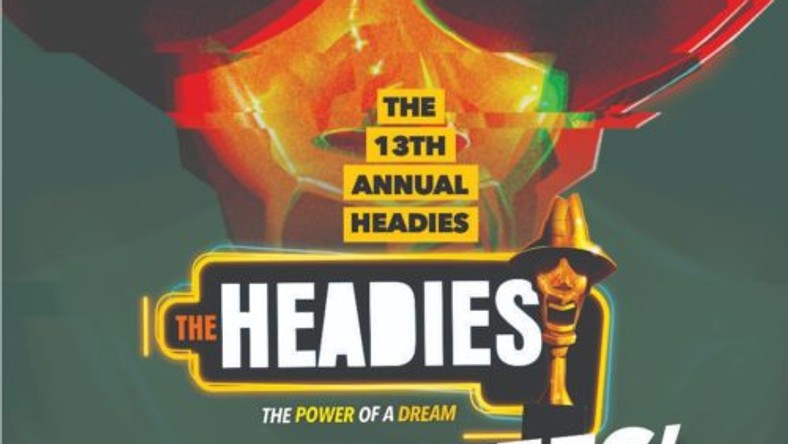 On October 1, 2019, organizers of Nigeria's premier music awards, The Headies announced nominations for its 13th edition. It is tagged, 'The Power of A Dream.'
The presentation ceremony is set for October 19, 2019. The Academy for the awards called for music submission on September 21, 2019. For the first time in a while, the announcement generated as little controversy as possible.
Categories include; Best Recording of the Year; Best Pop Single; Producer of The Year; Best Rap Album; Best R&B/ Pop Album; Best Collabo; Best Rap Single; Best Vocal Performance (Male); Best Vocal Performance (Female); Next Rated; Hip Hop World Revelation; and Lyricist on The Roll.
Others are the Best Street-Hop Artiste; Album of The Year; Artiste of The Year; Song of The Year; African Artiste Recognition; Headies' Viewer's Choice; Industry Brand Supporter; Best Performer; Songwriter of The Year; Rookie of The Year; Special Recognition; Hall of Fame.
Burna Boy
leads nominees with nine nods, followed by
Teni
with six. Here are five talking points from the nominations;
Most inclusive nominations ever
For a long time, criticism has dogged the organizers of
The Headies
and its Academy. The problem has always been either judging nominees by popularity or the awards not being sufficient representation of Nigerian music.
But this year, the Academy put in the work and made things happen. For one, acts like
Lady Donli, Odunsi, Tems, GoodGirl LA, Payper Corleone, Hotyce, Buju, Brymo
and
Barry Jhay
got nods.
Artists are happy - that doesn't happen very often. Since nominations got announced, a lot of Nigerian acts have taken to
Twitter
to show their delight at their various nominations with receipts.
It's been a welcome development to see people actually commend
The Headies.
Key omissions: Olamide, Naira Marley, Rexxie and Alternate Ending
A few weeks ago and in the wake of
'Olamide's IG,'
Pulse
examined what happened to
Olamide
and why the entire affair lacks authenticity.
One of the issues highlighted was how it signaled a power shift in the Nigerian mainstream as
Badoo
now contends with
Naira Marley
and his co-sign,
Zlatan.
Deservedly, Olamide misses out. However, one might question if 'Science Student' should have made the list - especially with its anti-drugs message.
A few acts were snubbed in certain categories. The biggest snub is Nigeria's hottest artist,
Naira Marley.
Not only did he have '
Issa Goal,
' Nigeria's anthem for the 2018 World Cup, it also featured
Olamide
and
Lil Kesh.
As if that was not enough, his arrest and subsequent arraignment on fraud-related charges shot him into a limelight like never before.
Since then he has produced three hit singles back-to-back in '
Opotoyi,' 'Soapy'
and '
Puta.'
He has also given
Young John
'Mafo'
which looks set to be another hit. Before then, he had
'Japa,' 'Illuminati,'
and '
Am I Yahoo Boy?'
Ordinarily, it's a big nomination. However, anybody that expected him to get a nomination is either ignorant or delusional. Most awards shows don't associate with people as controversial as
Naira Marley
. Even worse, he has a pending charge on fraud-related issues. If that is not enough,
the content of his songs
are just not nomination-worthy.
Even if
The Headies
wanted to nominate him, they have sponsors and a brand. Naira Marley is not what you want your brand to be associated with right now.
Rexxie
has been the hottest Nigerian music producer of 2019 and it's not even close.
Killertunes
had a great 2018, but he can't touch Rexxie's run in 2019. That said, Rexxie's biggest songs have come from Naira Marley's run. However, if
'Leg Work'
and '
Able God'
got nods,
Rexxie
deserves a slot over
'Fake Love.'
When
Best Rap Album
got announced, a key omission came with it in
Alternate Ending
by
The Lost and Found
(
Boogey
and
Paybac
). That's not only one of the best rap albums in the year in review, it's one of the best albums under any genre.
Debatable Calls I: Teni and Peruzzi
The Next Rated
category had key omissions too.
Peruzzi
and
Teni
are those names. Arguments will be that both have become too mainstream. Maybe that is the case, but
Kesh, Reekado
and
Mayorkun
had hits before they got nods. The same goes for
Mr. Eazi. Teni
has no album and
Peruzzi
also released an EP - not an album.
If Peruzzi was dropped because he has no hits of his own, he has
'Majesty.'
Even if he has none,
Zlatan
also has one hit of his own to his name. Even if
Peruzzi
could not get nods for
Next Rated,
he could have gotten one for
Hip-Hop World Revelation.
If he was dropped from
Next Rated
because he has a project, then he should pass for
Revelation.
Debatable calls II: Wizkid, Tiwa Savage, HumbleSmith, Buju, and Tay Iwar
Awards are a popularity contest and sometimes, they follow this trend. Other times, calls are not just it. First,
Wizkid
has no business being nominated as
Artist of the Year.
There is no way
Wizkid
had a better year in review than
Teni.
There is no way he has been more relevant than Teni over the past 18 months.
Even worse,
Tiwa Savage
made the list. Those are simply questionable calls.
Zlatan
has been a better and more musically relevant artist than
Tiwa Savage
over the past 18 months.
Then, I'm going to need someone to explain to me how
Humblesmith
got nominated for
Hip-Hop World Revelation.
There is also no way in hell
Buju
deserves
Rookie of the Year
over
T-Classic.
I don't even think he should be in conversation for that category. He has not done enough.
Equally,
Tay Iwar
's album,
GEMINI
should have gotten a nomination for
Best R&B/Pop Album
over
Odunsi
's
rare. Late Night Vibrations
by
YCee
and
Bella.
No award/list will satisfy people - Let's all rest
In the end, award and lists can't satisfy people. We will all have opinions on what should have and what should not have been done.
But when it's all said and done, we should all rest - including this writer. Awards are coveted, everybody won't get nods and the
Headies
Academy owes us no explanation